바로가기
---
---
LS 홈페이지 입니다. 방문해 주셔서 감사합니다.
---
본문 영역

Press Room Press Release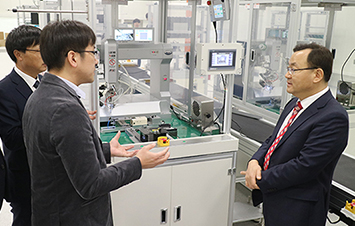 LS Cable & System
LS Cable & System invests in European optical cable equ...

■ KRW14 billion (approx. 13 million in USD) investment to be made in Poland, Korea's first European optical cable production line ■ Will shorten delivery times, help expand in the European economic bloc, and provide a base to enter the Eastern Europ...
1/40 Total 397
---